New look, new Room 12
1
Reflections on 2011
2
iPredict Updates
3
Posted by Jared | Comments Off on New look, new Room 12
You may have noticed a few changes here at the ol' Room 12 dojo. Don't worry. We're just redecorating a bit. First, a few announcements: NEW LOGO: As you can see up above, we've got a brand new logo. Isn't it beautiful? But what does it mean?! Well, we here at Room 12 Studios aren't your typical software developers. We are incredibly curious...
Read More
Posted by Jared | Comments Off on Reflections on 2011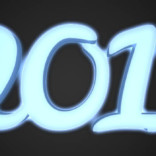 It's been an amazing year at Room 12 Studios. A little over a year ago, we released our first app into the App Store: iPredict Lite Fortune Teller. It went through a few name changes and saw a number of updates to add fortunes, new features, and even squash a bug here and there. It was an incredible learning experience for us, but it was a lot of fun, too. I mean, here was...
Read More
Posted by admin | Comments Off on iPredict Updates
Updates for both iPredict Plus and iPredict Lite were submitted today....